Music Maniac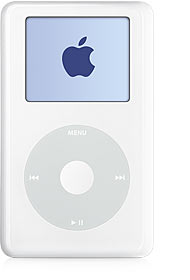 I have always had some sort of walkman. Keeping up with the time the walkman has been replaced with a discman and then a minidisc. I used to have at least 5 minidiscs within an arms reach .. then I encoded everything I own (about a hundred cd's) to my computer .. now I got a 4th generation 20GB iPod. My music is available all the time.
I do tend to listent to the same old music all the time ..
Music to compute by:
"Dark & Long" by Underworld is excelent to program perl by.
"Phutures and Options" by Saiko Pod ('from the Koxbox labs') is taking the lead though.

My newest CD's

              The Cardigans - Long Gone Before Midnight
200211 (2002) Underworld - A Hundred Days Off
2002-- (2002) Saiko Pod - Phutures and Options
200110        Manu Chao - Próxima Estación: Esperanza
200110        Manu Chao - Clandestino


---


200010 (2000) Underworld - Cowgirl
200010 (2000) Radiohead - Kid A
200010 (2000) Underworld - Everything, Everything
200010 (1997) Radiohead - OK Computer
200009 (1978) Tom Waits - Blue Valentine 
200009 (1985) Tom Waits - Rain Dogs
200009 (1975) Tom Waits - Nighthawks at the Diner
200008 (1998) Jet - OK
200003 (1999) Beth Orton - Central Reservation
200003 (2000) The the - NakedSelf
200003 (2000) The Cure - Bloodflowers
200002 (2000) KOXBOX - The Great Unknown
200002 (2000) bt - Moments in Still Life
199911 (1999) Sting - Brand new Day